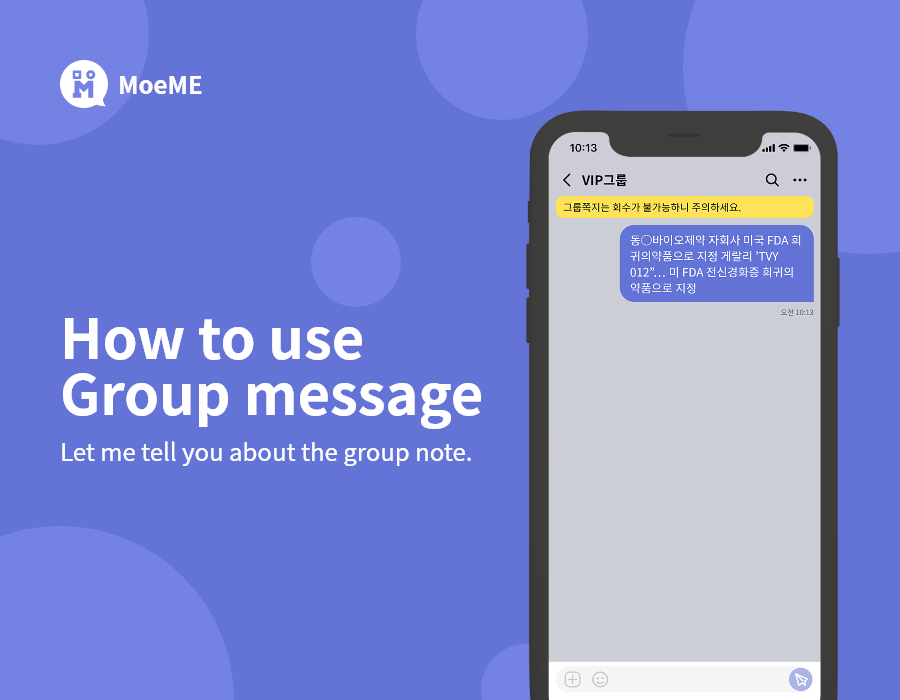 When you want to send a message to several friends individually,
try using a group message.
You can send individual messages of the same content to friends you specify as a group at the same time.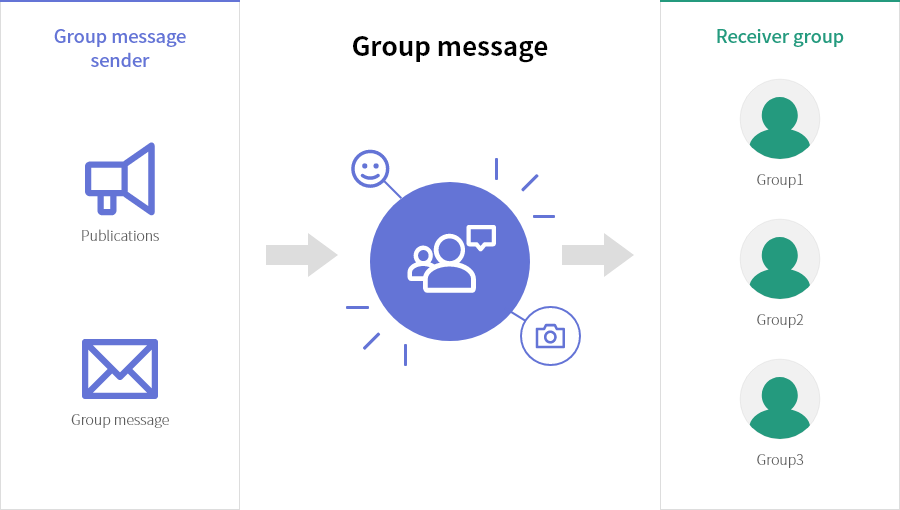 When do I use the group messgae?
It is a feature that sends an announcement message individually that requires the same content to be sent at once. Group friends who receive group messages can lead to 1:1 conversations because they receive individual messages.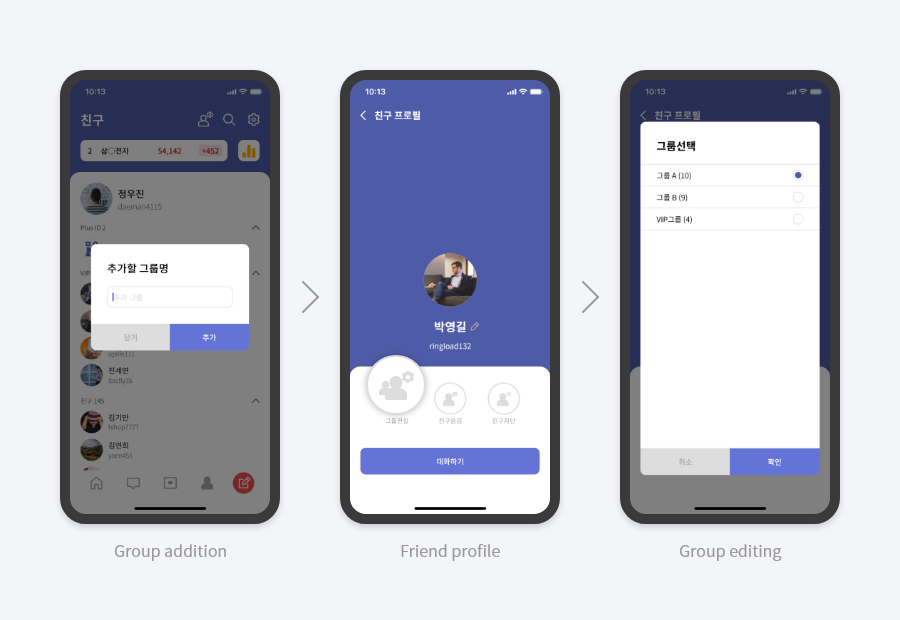 Add and Specify Groups
You can create a group through the Plot button on the Friends tab and add it to the group specified by Edit Group in a friend's profile.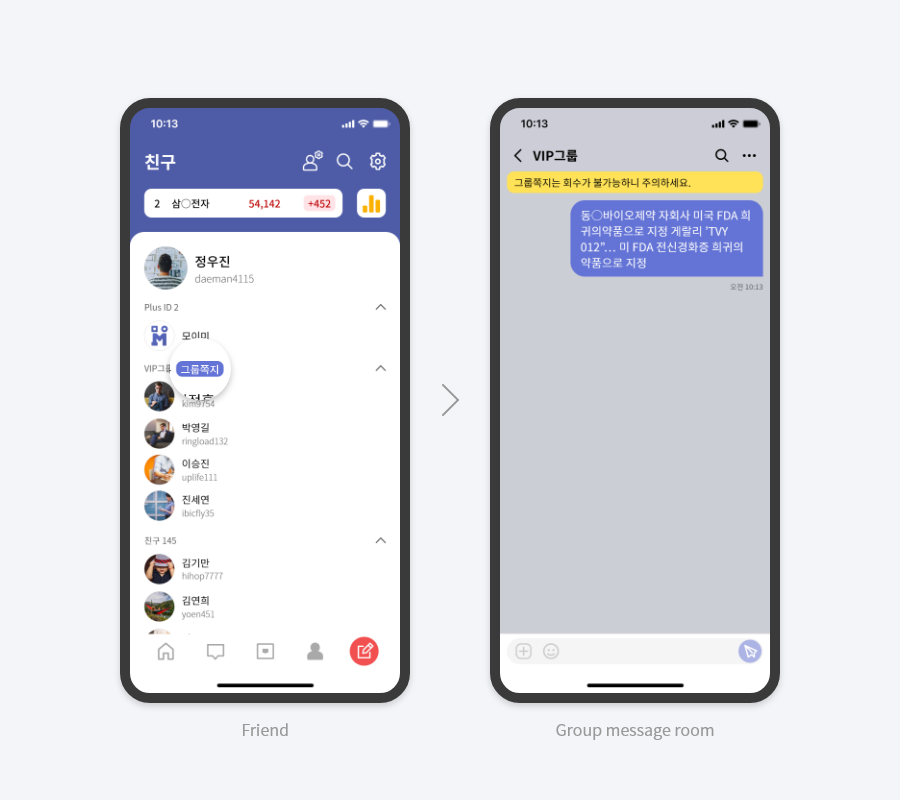 Send a group message
When the group want to send a message next to the created group to the list of friends group message button is pressed, a note group we move on to room, you can send a message. Messages sent will be sent individually.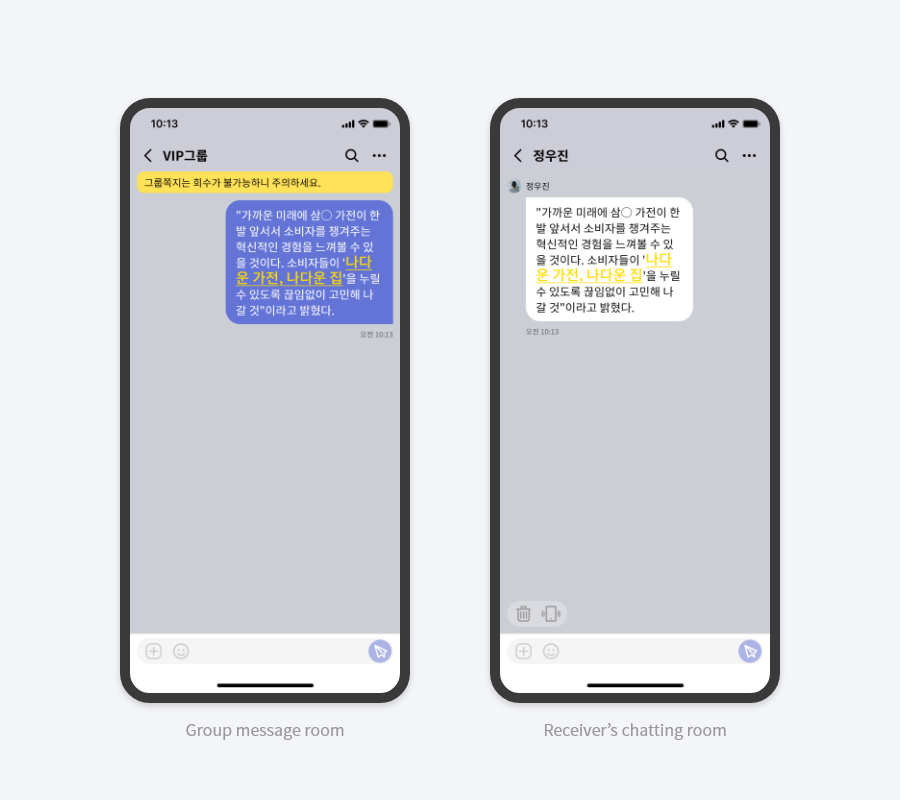 Edit group message
Messages sent as group messages can have a variety of effects, unlike regular messages. You can change font size, bold, line, and text color, so you can send more readable messages.

※ The editor is supported in the PC version.