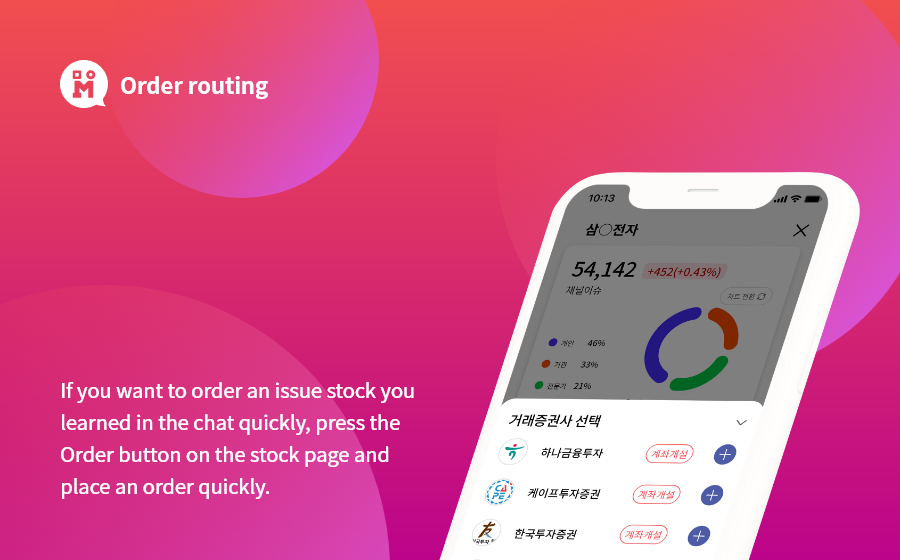 If you want to order an issue stock you learned in the chat quickly, press the Order button on the stock page and place an order quickly. In MoeME, you can quickly place an order by connecting the MTS of various securities companies to the relevant stock pages by pressing the Order button.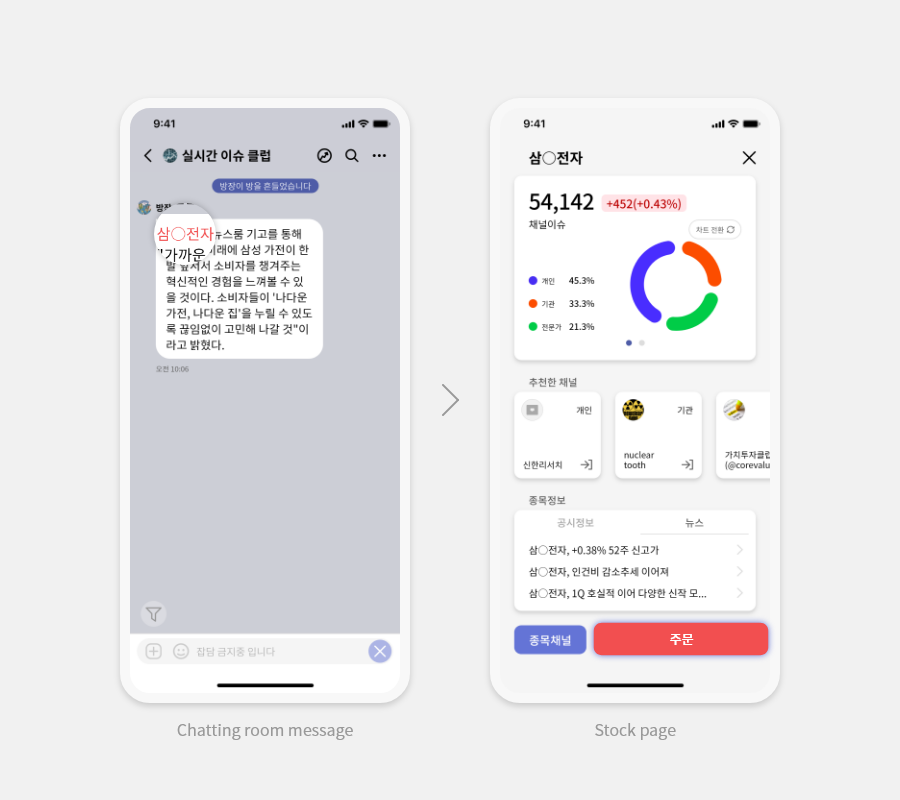 Move to stock page
If you click the link for an issue stock that appears in the chat room or timeline, it will take you to the page of that item and there is an order button at the bottom.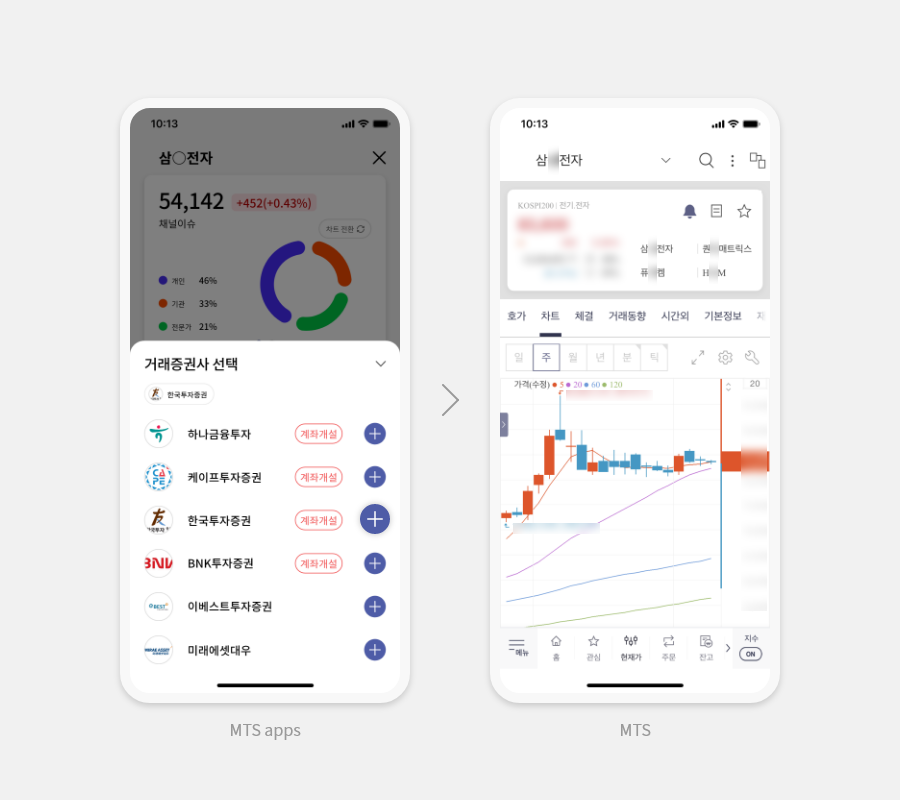 MTS Link
If you press order, MTS apps from various securities companies come out. If you press Plus, it will be added to your favorites, and you can go to the page of the stock in the MTS app, go to the App Store if you don't have the MTS app, and download the MTS app.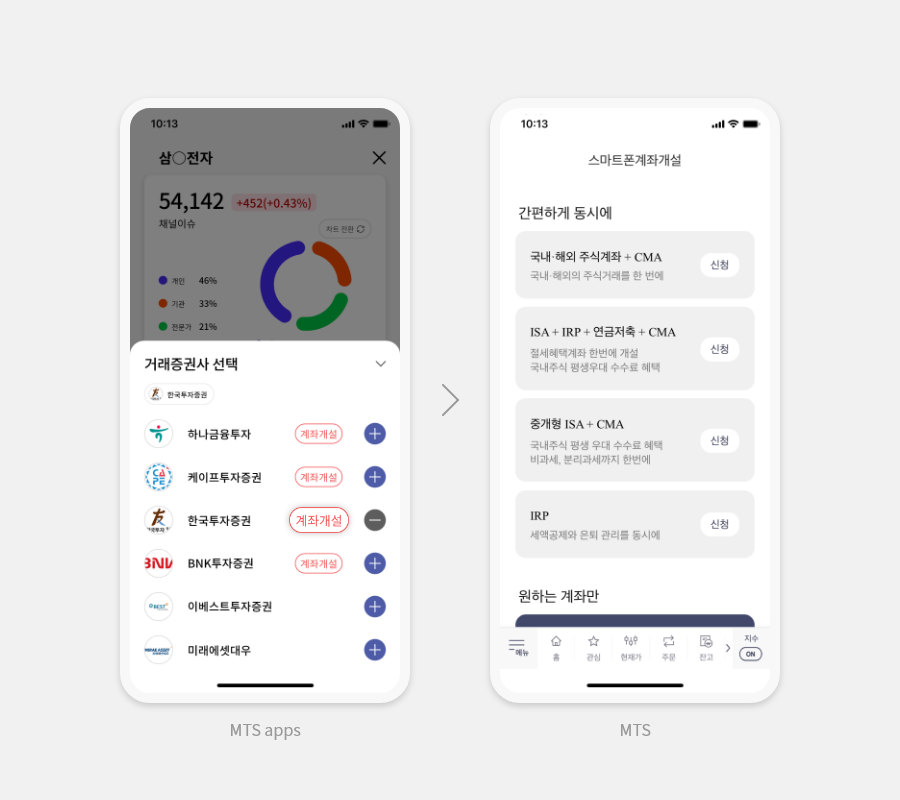 Account Open
If you don't have an account with a securities company, click Open Account.
If you click Open Account, you can open a securities account by going to the Open Account page of each MTS app.