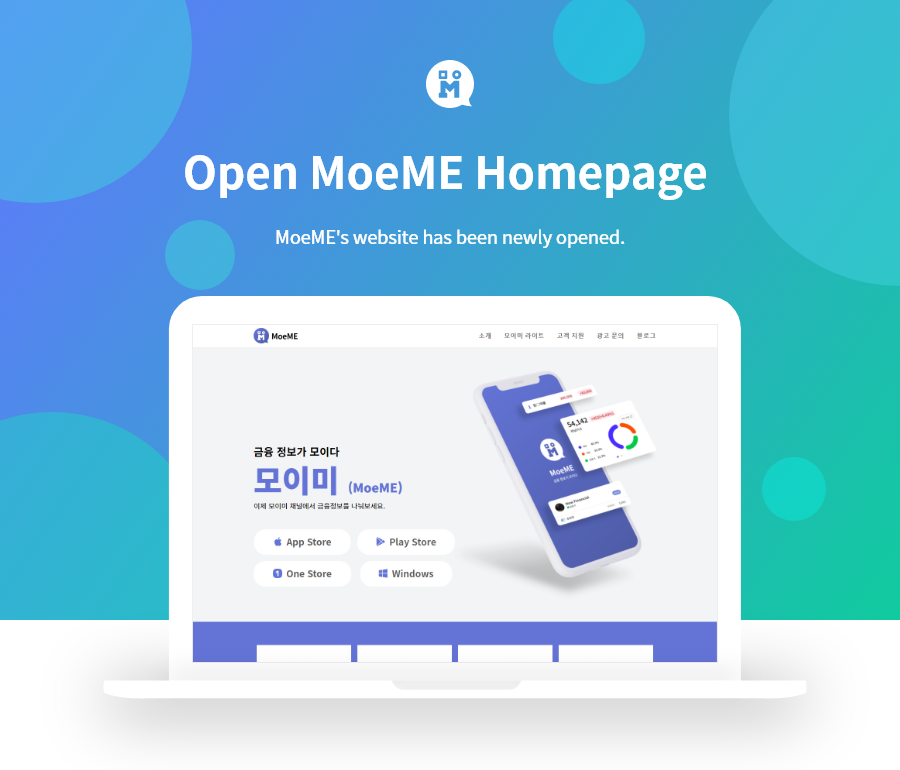 MoeME's website has been newly opened.
We opened a new website to help you get closer to users and solve questions about MoeME quickly and easily.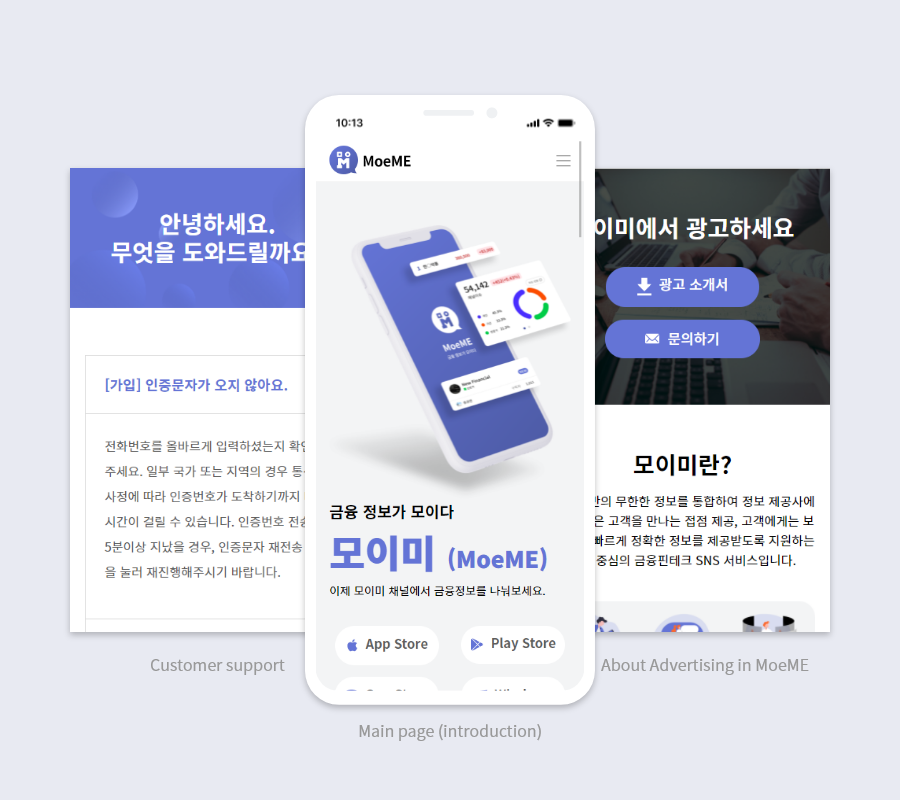 The MoeME homepage consists of three pages, with an introduction to MoeME on the Main Page, downloads, and frequently asked questions on Customer Support. And there is an 'advertisement inquiry' page for those who want to advertise in MoeME.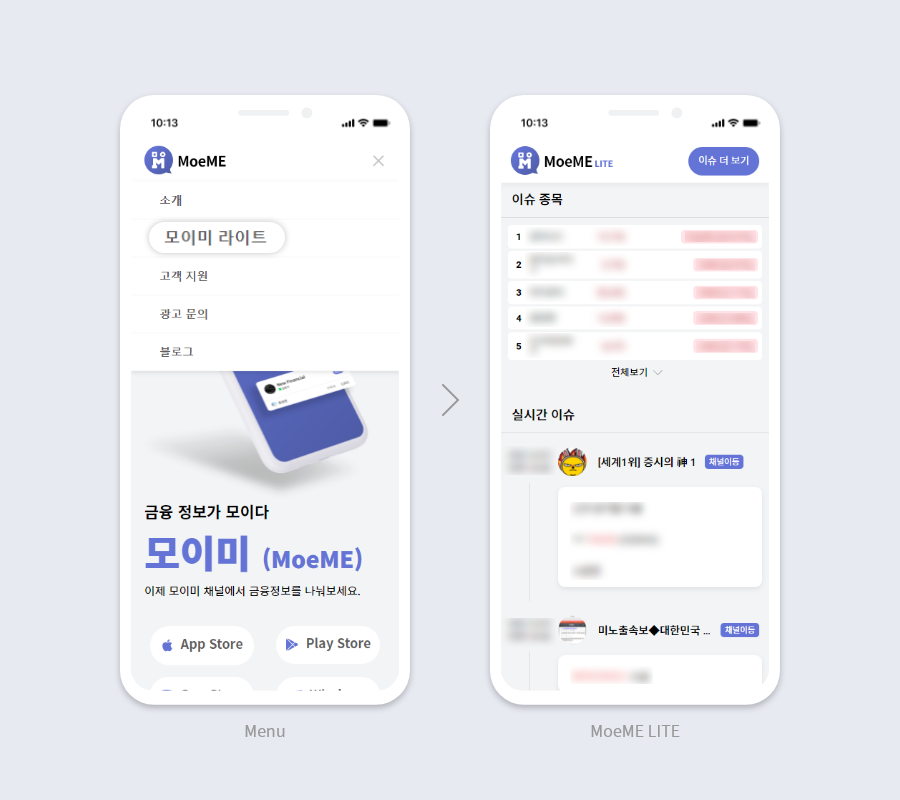 MoeME LITE
Experience MoeME without downloading the MoeME application. MoeME LITE shows messages from MoeME's top channels and 20 issues, so you can experience them lightly.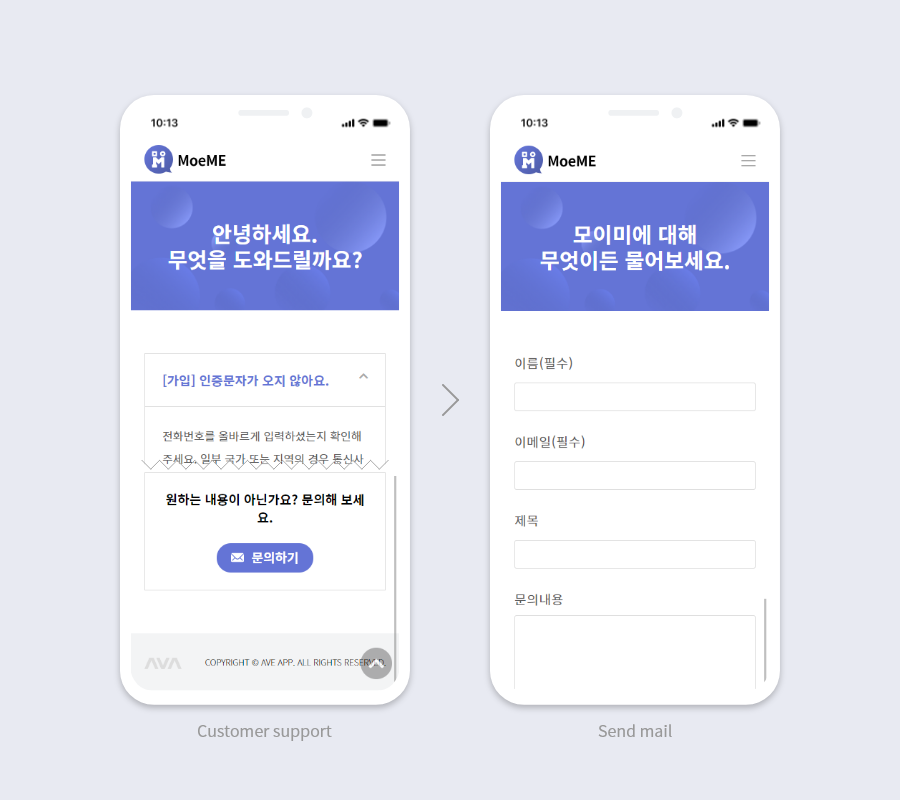 Send mail
If you don't have anything you want for customer support, try contacting us at the bottom of the page. If you send me what you're curious about or what's wrong, I'll solve it quickly.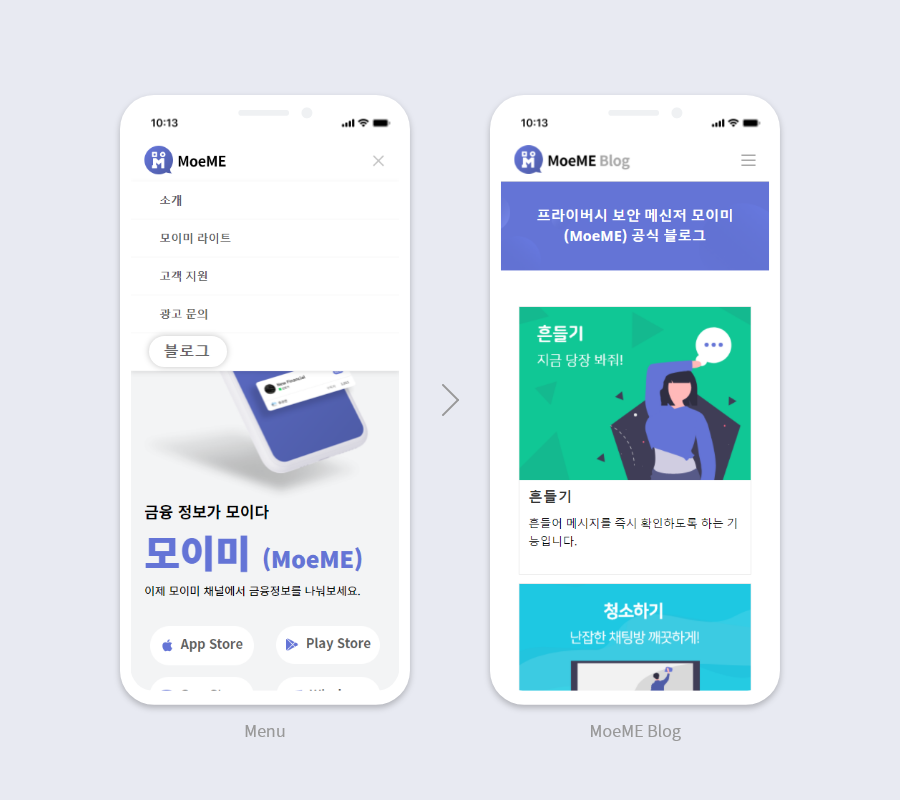 MoeME Blog
If you're curious about MoeME's news, use MoeME Blog. The MoeME Blog updates various news about MoeME and posts various uses of MoeME. As new features emerge, 'MoeME Blog' updates the usage of features.