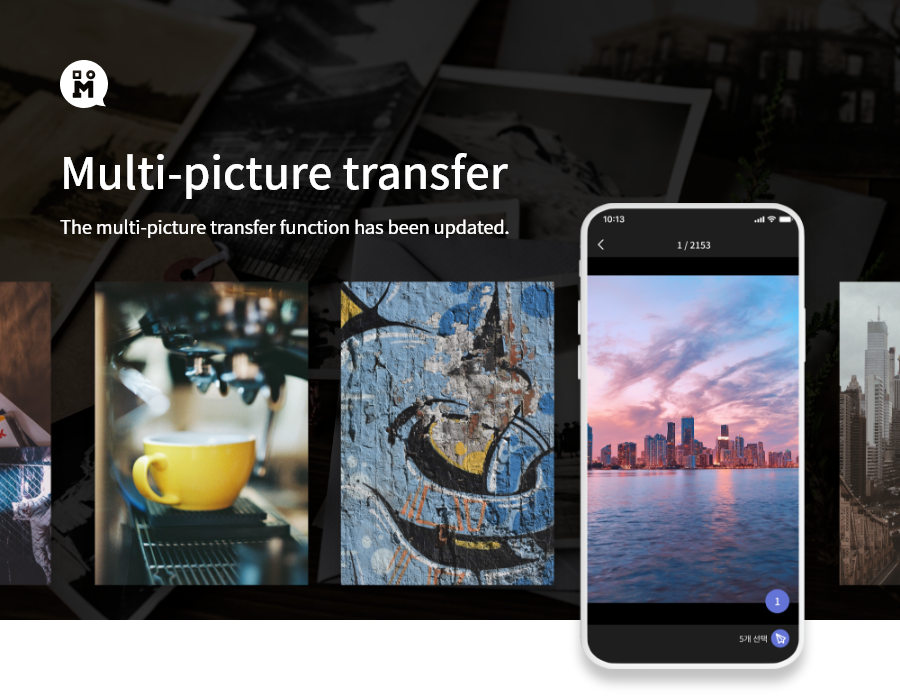 If you wanted to send a lot of pictures but gave up because of the hassle of sending one photo at a time, now send multiple photos at the same time using 'multi-picture transfer'.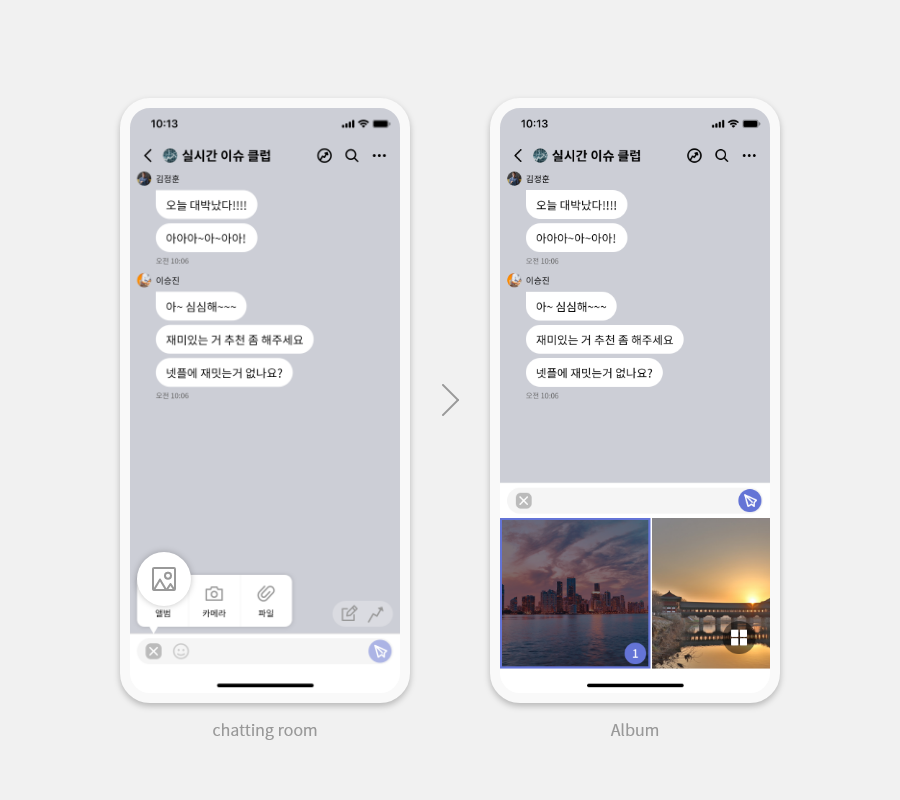 Send Picture#1
Touch the 'Plus icon' on the left side of the chat entry space to see the menu. Among them, if you touch "Album," you will see pictures at the bottom of the chat entry, and if you touch the bottom right of the picture, the picture will be selected and you can send it right away.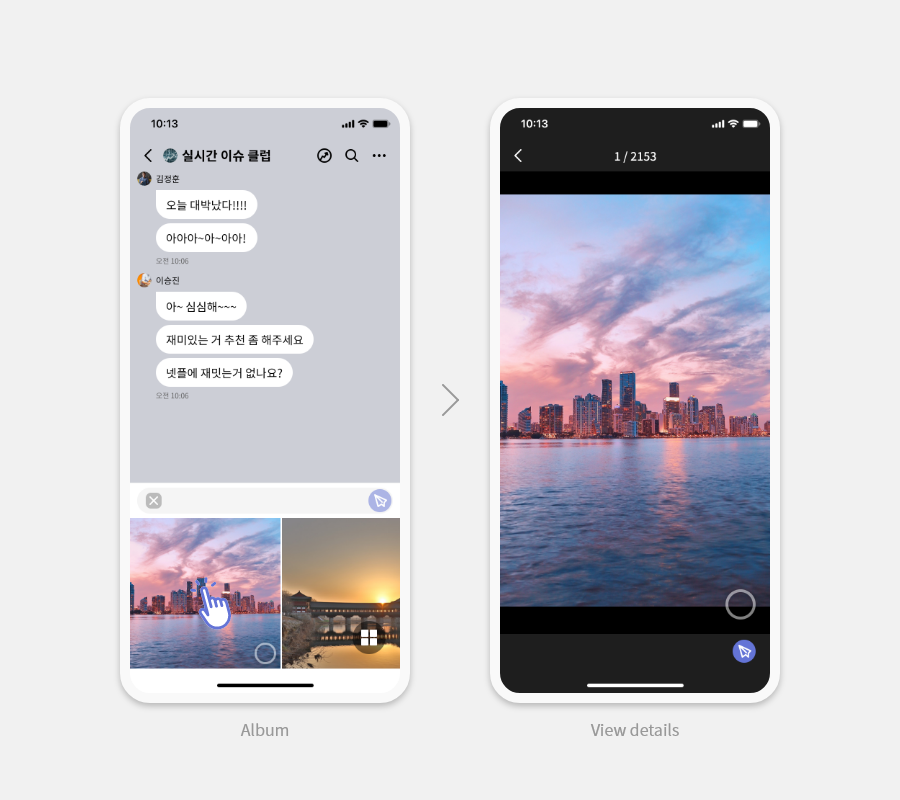 Or, if you want to check the picture in detail, you can touch the picture and check it in 'Detailed View' and send it.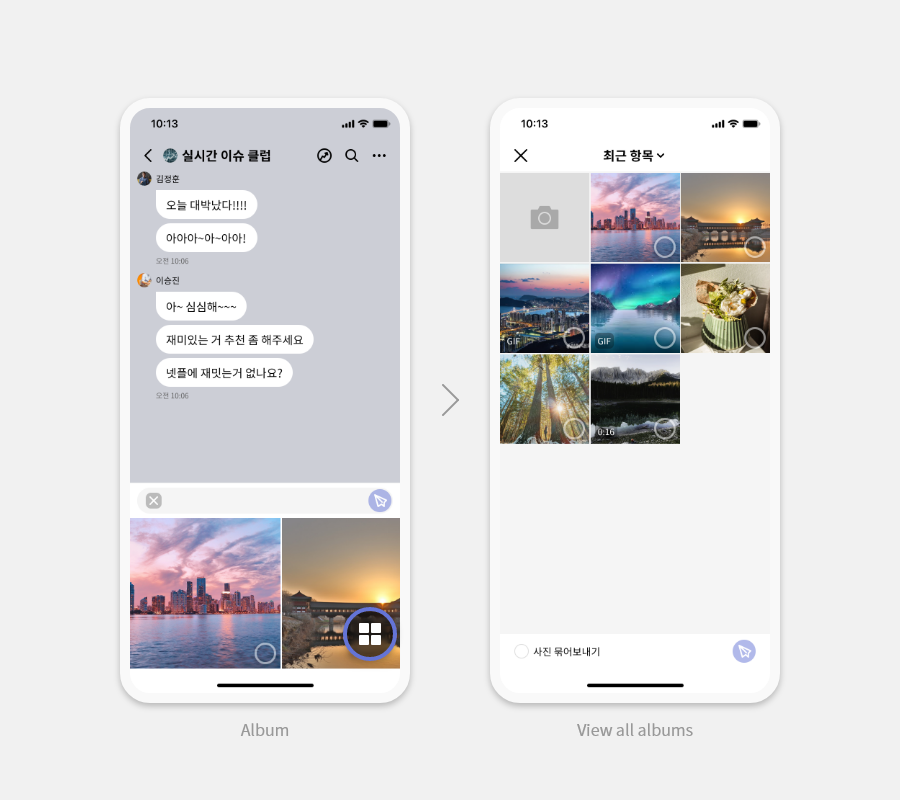 Send Picture#2
If you want to see and choose from multiple photos, touch the icon at the bottom right to see the full picture of the album.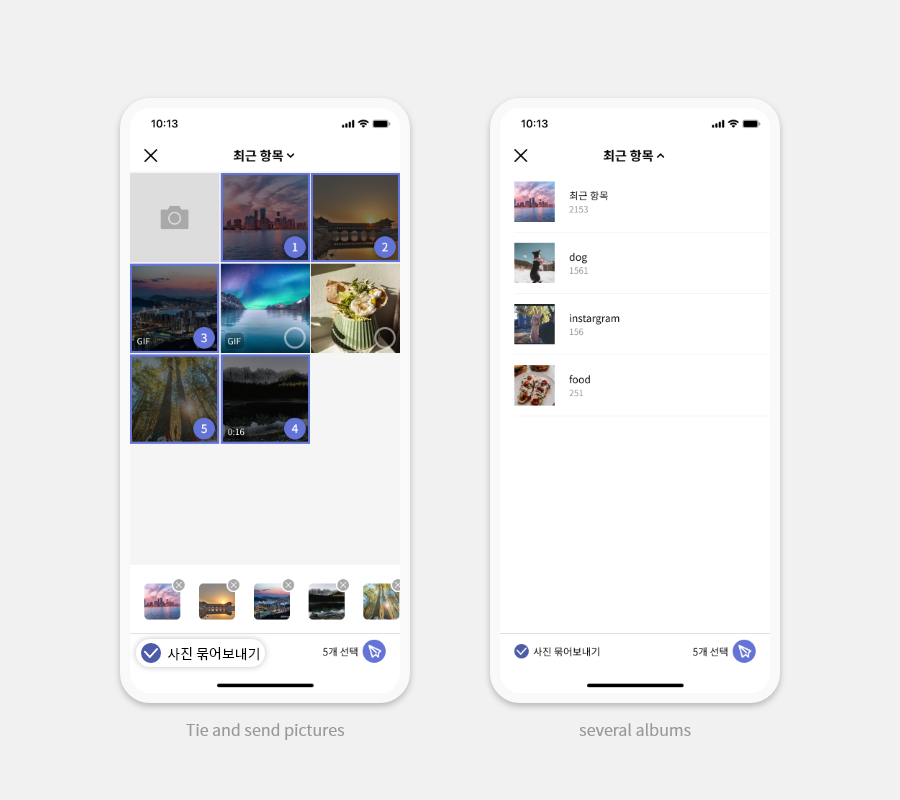 If you want to send pictures in a bundle after selecting them, touch 'Tie and send pictures' at the bottom left to send them in one bundle.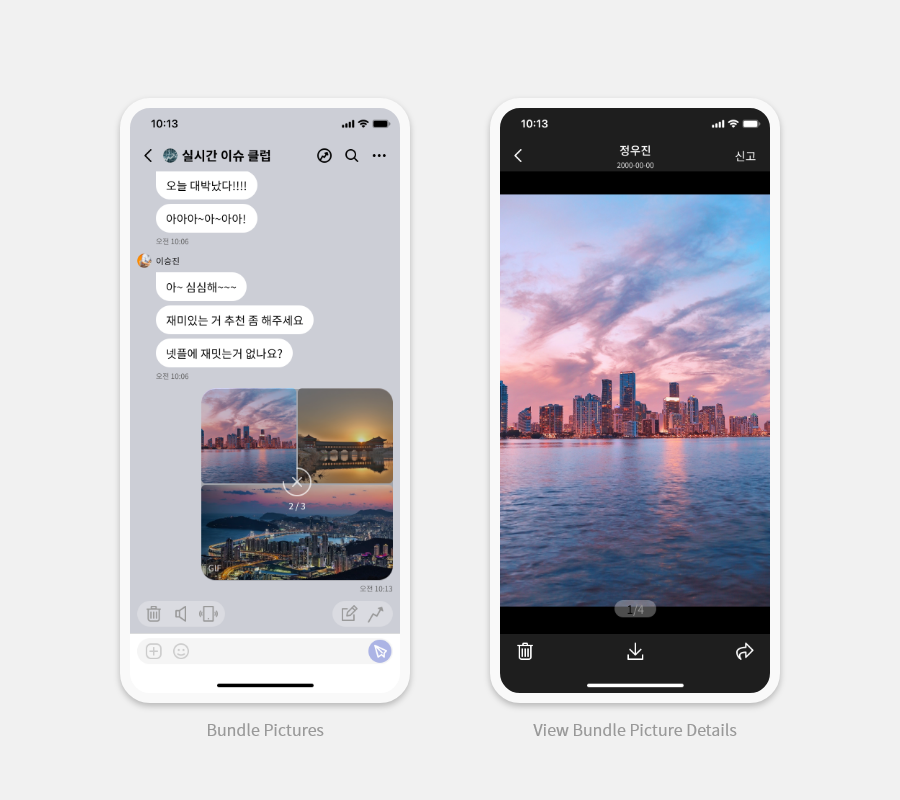 Bundle Pictures
"Tie and send photos' can be sent up to 20 photos and can be cancelled during transfer.
When you look at the bundled pictures in detail, you can see the number of pictures tied at the bottom of the center and save them all at once.