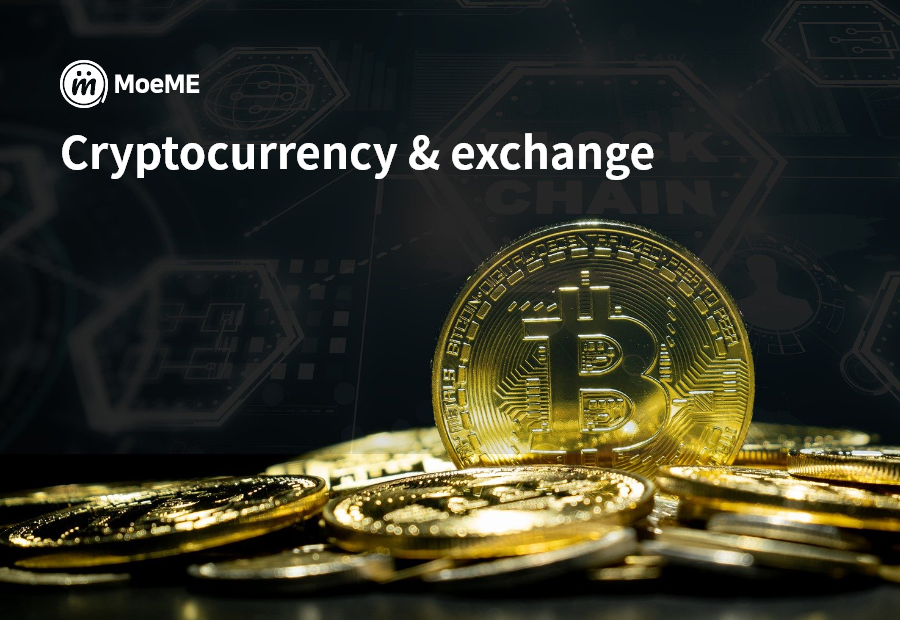 The information of Cryptocurrency information has been updated in MoeME. In addition, we added stock icons and cryptocurrency stocks and exchanges that come out when ordering cryptocurrency.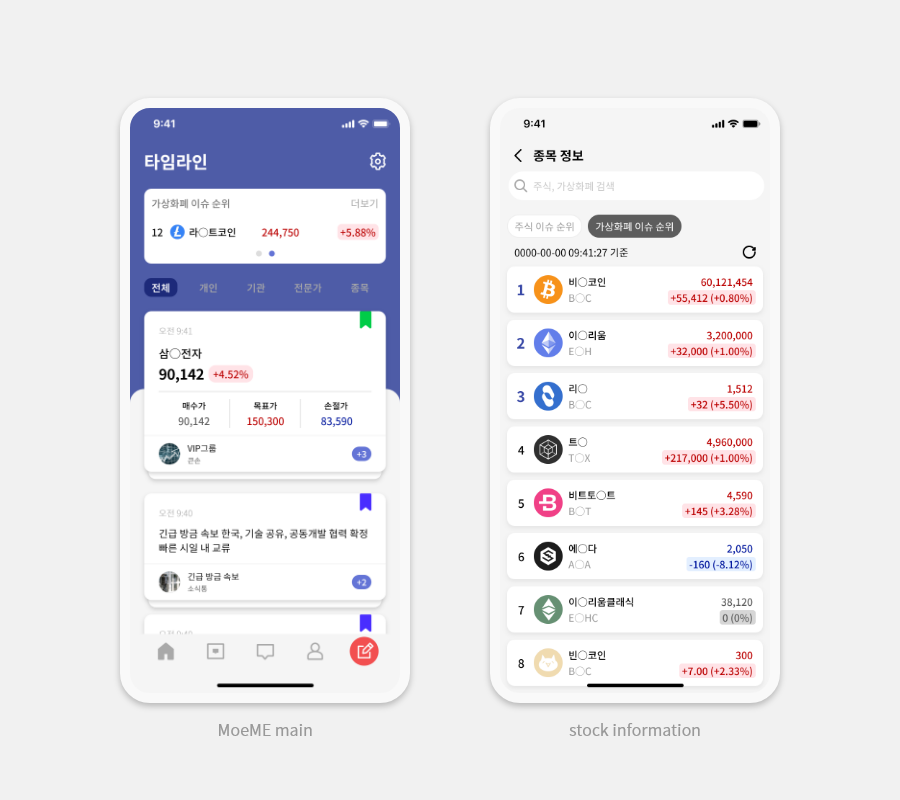 stock icon
We updated cryptocurrency information on the rolled issue rankings at the top of the main screen, added stock and cryptocurrency stock icons, and changed the rate from the existing fluctuation amount to the fluctuation rate.
In addition, the event code was added to the event information along with the icon, and the design was changed so that the fluctuation amount and fluctuation rate could be seen together.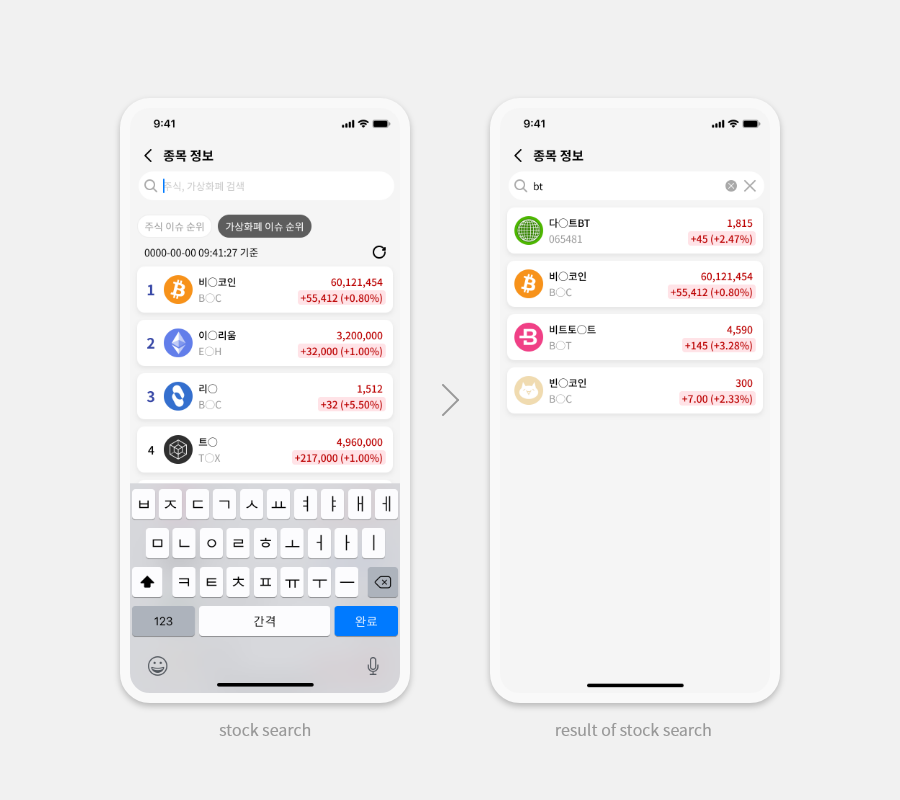 stock search
To make the search easier, we have also updated the search with the code of stocks and cryptocurrency.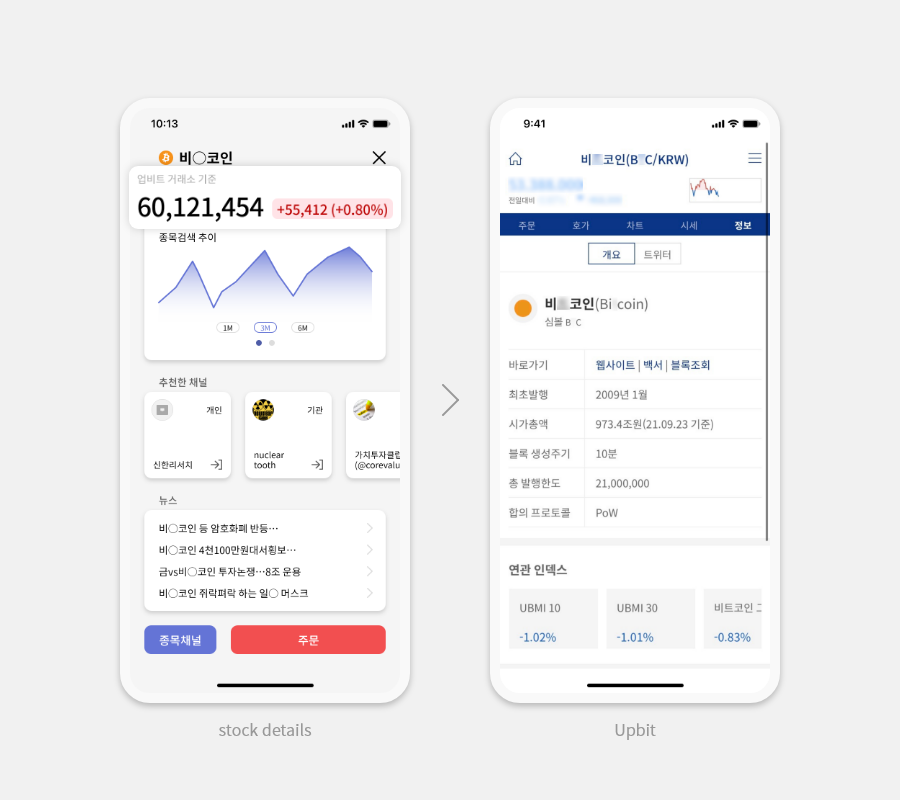 cryptocurrency information
There are cryptocurrency search trends, recommended channels, and news, and cryptocurrency prices are shown based on Upbit. And when you touch the asking price, it is connected to Upbit and you can check the chart and market price of the virtual currency.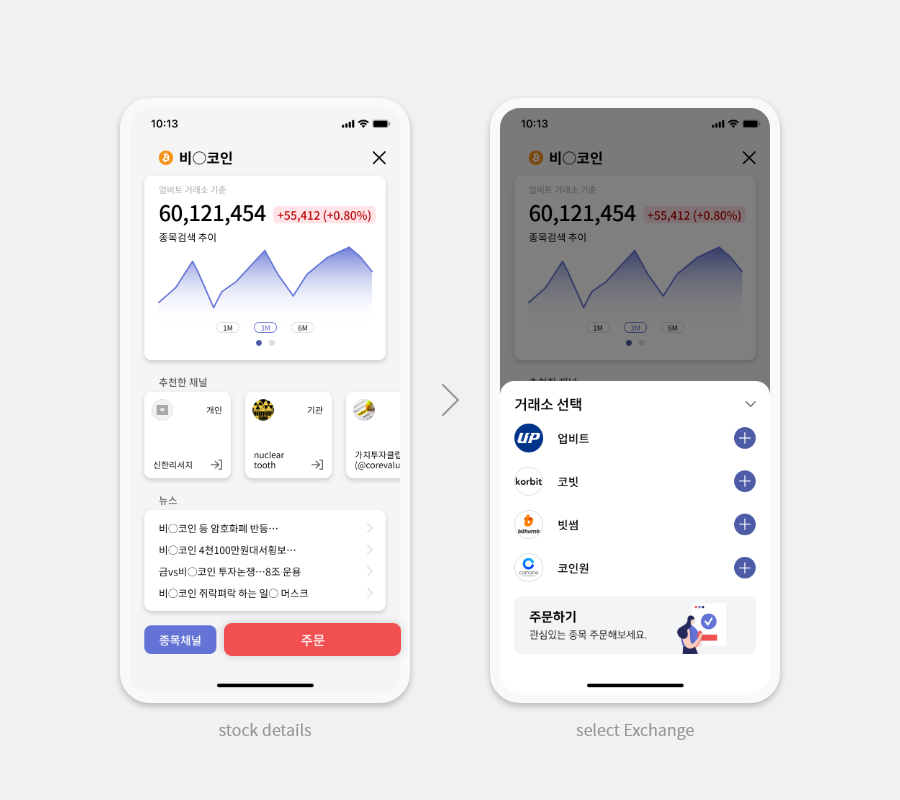 Cryptocurrency exchange
When touching an order, you will see an exchange selection screen, and the exchange includes Upbit, Korbit, Bithumb, and Coinone, which are the top of the domestic exchange, and you can check charts and information or place an order by selecting the desired exchange.