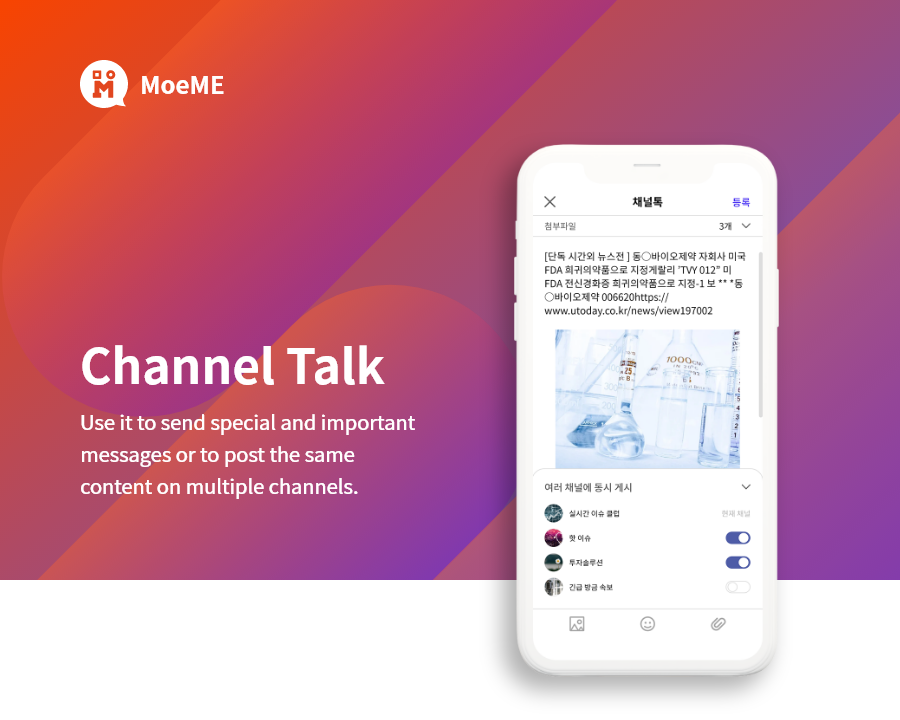 Send

special massage.
Use it to send special and important messages or to post the same content on multiple channels. You can post individually or simultaneously on the channel you are managing and upload it on other SNS such as Kakao Talk and Telegram.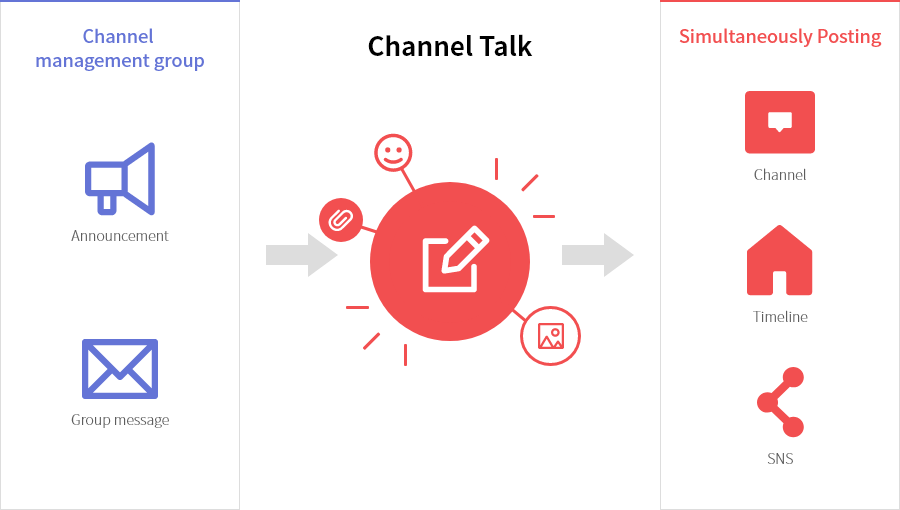 Channel Talk?
Channel Talk is useful when sharing announcements/important messages.
Messages created in Channel Talk can be posted simultaneously to multiple managed channels and are posted in the channel subscriber's timeline and in the channel chat room. After posting, you can upload the same message to other SNS.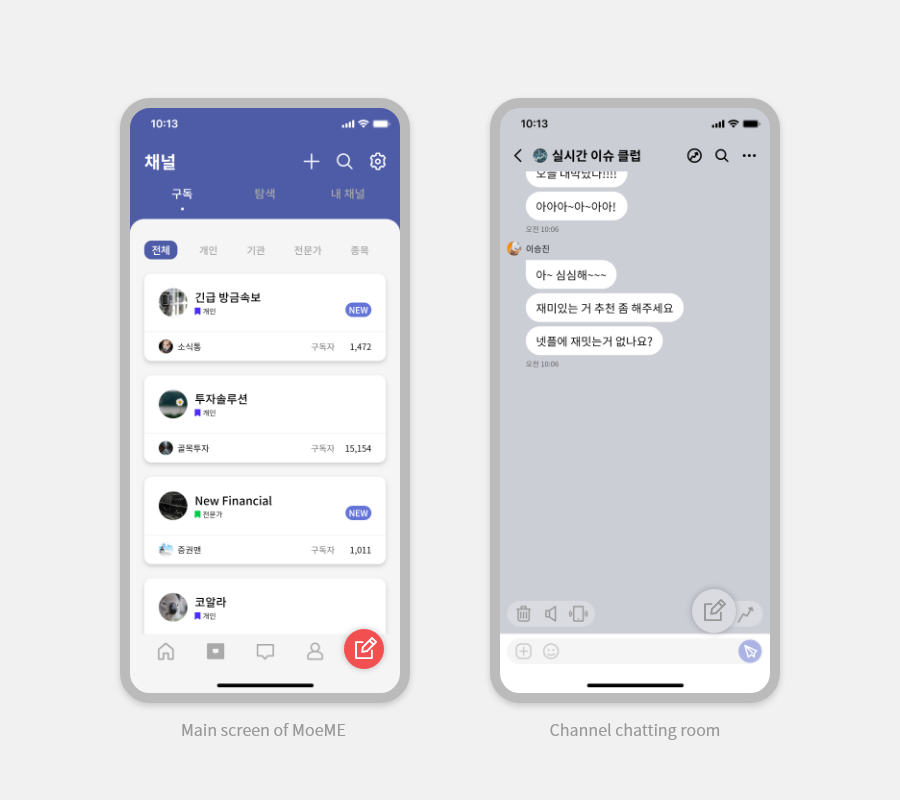 Enter to Channel Talk
The Channel Talk writing icons are located at the bottom right of the 'MoeME Main' and the bottom right of the 'Channel Chat Room'. When selected, they will go to the Channel Talk writing screen. However, the Channel Talk writing icon is not visible to ordinary participants except for the room and staff of the channel.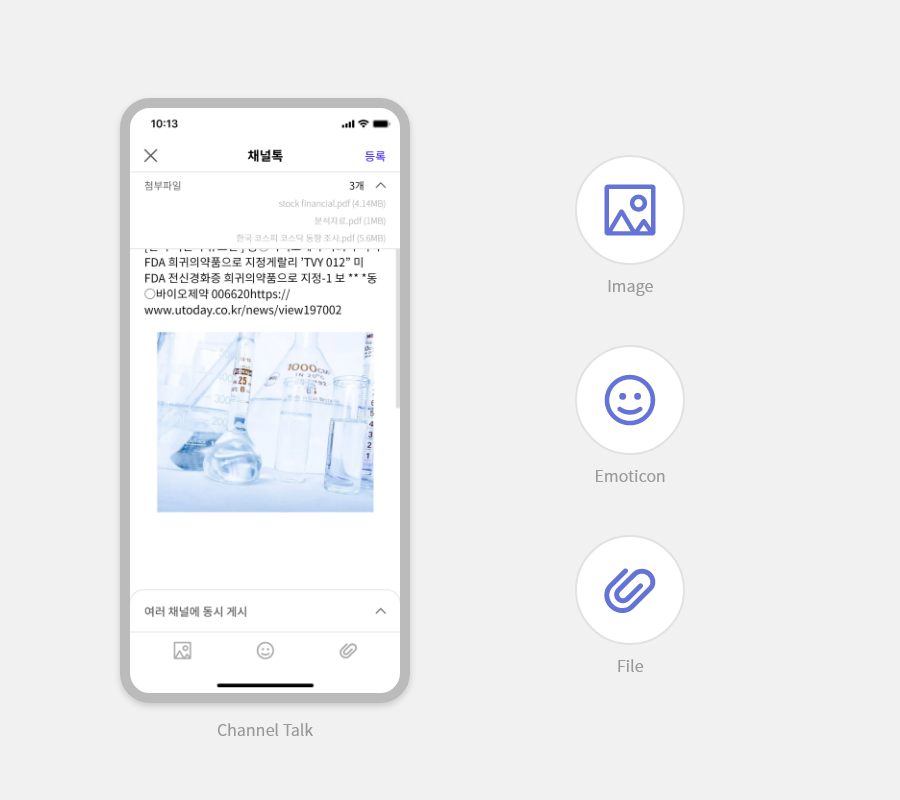 How to use Channel Talk
Channel Talk supports text, photos, emoticons, attachments, etc. so you can easily and quickly create a complete message.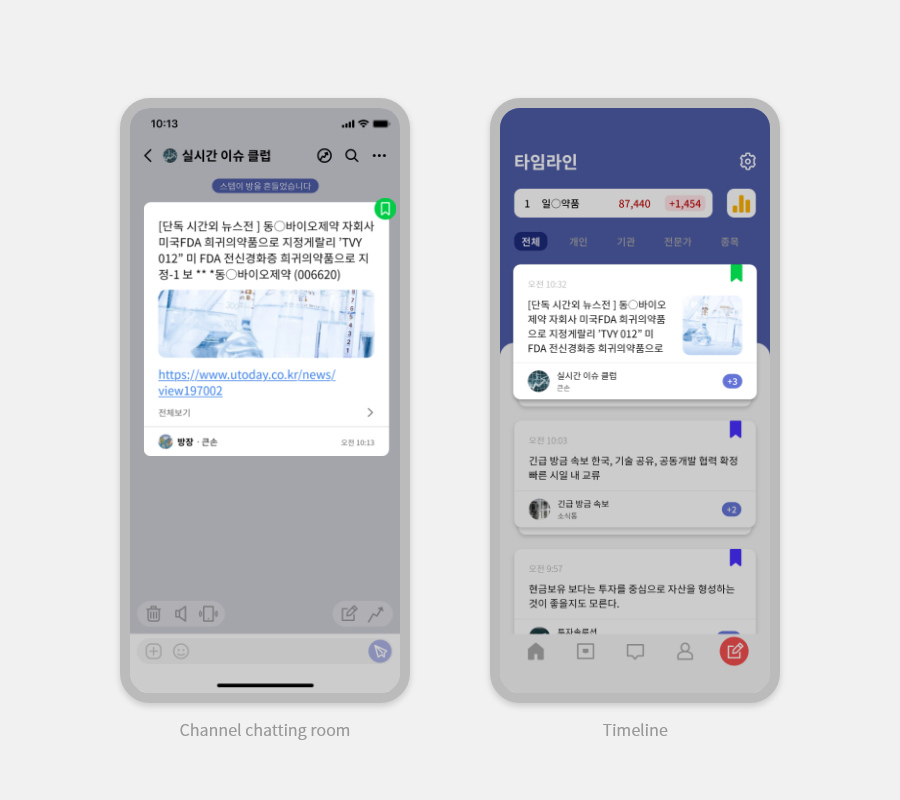 Upload Channel Talk
Messages sent to Channel Talk are automatically posted in the channel chat room and in the subscriber's timeline.

Subscribers can check the channel talk issued by the channel they are subscribing to through the timeline and are divided into individuals, institutions, and experts, making it easy to check the channel talk in each field.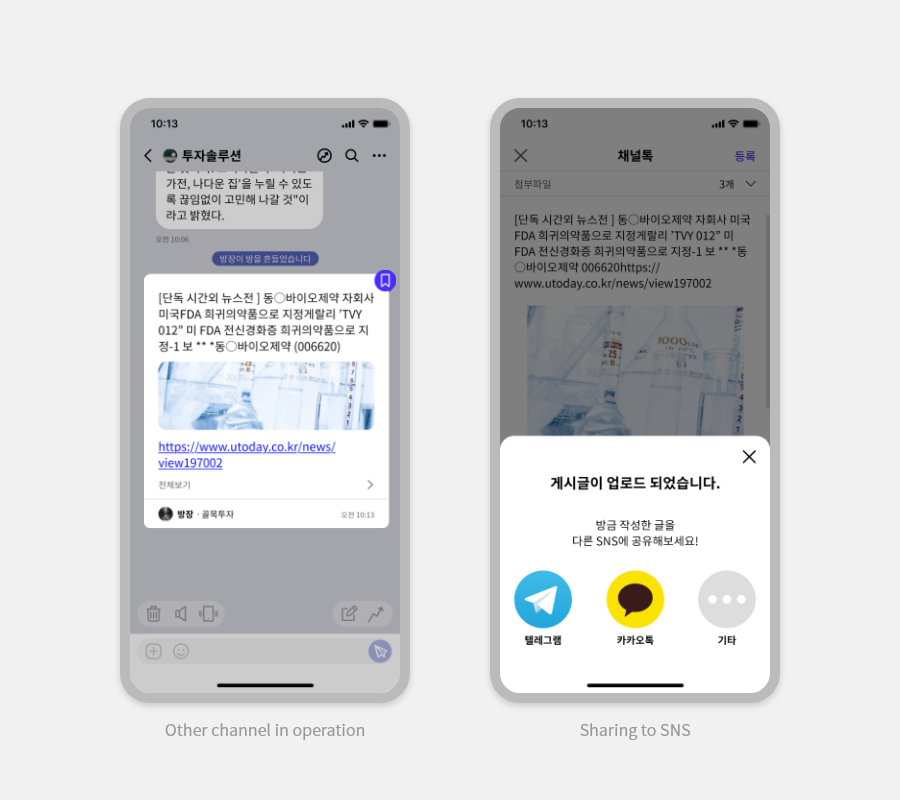 Simultaneous publication
Messages written on Channel Talk are useful for faster and more efficient information delivery by supporting simultaneous publishing to multiple channels operating in MoeME and sharing other SNS.